YOU GOTTA LOVE THIS ONE.
THIS IS A CEILING MURAL IN A SMOKER'S LOUNGE.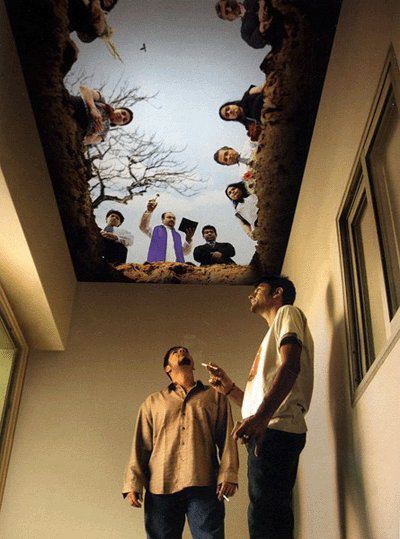 There's another..below.
BATHROOM PAINTED FLOOR !!!
IMAGINE YOU ARE AT A PARTY .
Tenth floor of a hi-rise building.....
AND THEN YOU HAVE TO VISIT THE BATHROOM...
You open the door...
NOW, REMEMBER
THE FLOOR IS JUST A PAINTED FLOOR!
KINDA TAKES YOUR BREATH AWAY.....
DOESN'T IT?
Scroll sloooooooowly. .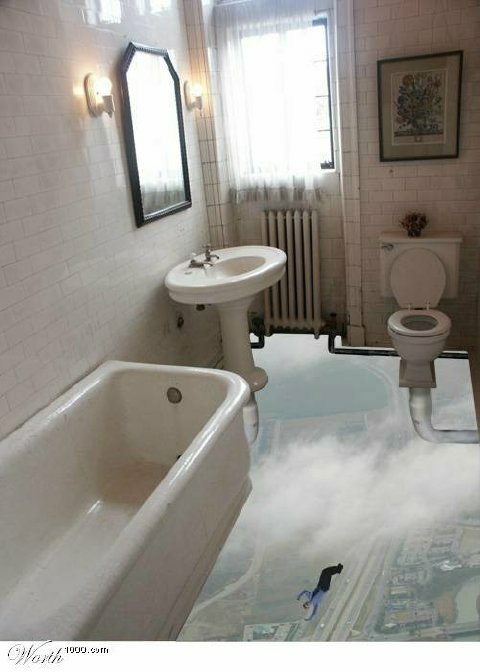 Would this mess up your mind ???
Would you be able to walk into this bathroom ???